First IEEE/ACM International Workshop on Grid Computing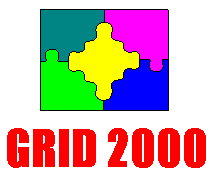 7th International Conference on High Performance Computing (HiPC'2000)
December 17-20, 2000, Bangalore, India
Co-sponsored by the IEEE Computer Society and ACM SIGARCH
In Co-operation with the IEEE Task Force on Cluster Computing, EuroTools SIG on Metacomputing and European Grid Forum
Contributions/Support from:
Microsoft Research, USA
Centre for Development of Advanced Computing, India
Sun Microsystems Inc., USA
---
Call for Papers
HTML, Postscript, PDF, Word, or ASCCI Text format
---
Technical Program
HTML version and ASCCI Text format
Opening Presentation
GRID 2000 Preface in Proceedings.
GRID 2000 Proceedings Online

---
Author Information
Paper Acceptance Message
Author Guidelines
Copyright Release Form
Receipt for Excess Page Charges
Note: All GRID 2000 authors must follow guidelines given here for preparing the final paper.
---
Registration and GRID/HiPC Program

Reg. Fee: GRID 2000 participants, just register for HiPC 2000 and attend both workshop and conference (you will also get both proceedings publised by Springer Verlag).
Registration Form
GRID 2000&HiPC program
---
Related Information
Accommodation Info.
Travel & Local Info.
---
GRID 2000 Proceedings
Printed version available from the Springer-Verlag: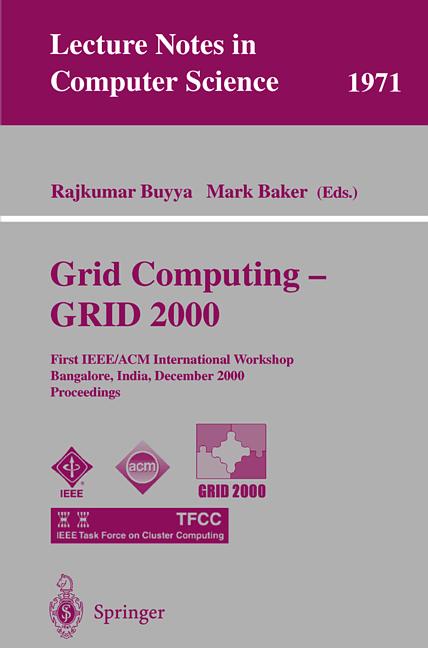 GRID 2000 Proceedings Online @ Springer Verlag, Germany
GRID 2000 Proceedings Online @ Springer Verlag, New York
---